Recognised as one of regional Australia's most prestigious wedding venues, Craig's Royal Hotel is the perfect combination of historic charm, tradition and innovation. Over 6 years restoration and refitting works have created a wedding venue, unmatched in the region.
Stunning bridal suites, luxurious guest accommodation and beautiful settings throughout the hotel allow for one of a kind photo opportunities.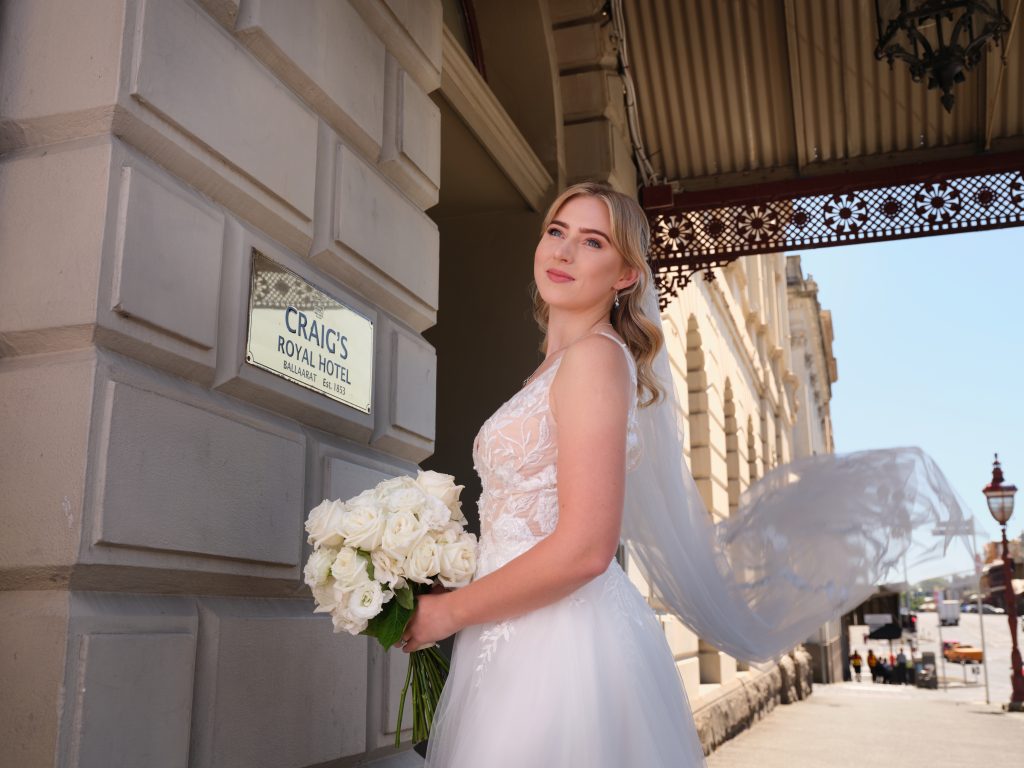 For over 150 years Craig's Royal Hotel has been host to confidential board meetings; boards of inquiry; State functions and major corporate announcements. 
As one of early Victoria's most renowned hotels, Craig's Royal Hotel is again the destination that adds value to any important gathering – whether a meeting for 10 or a presentation for 150 guests.
This spectacular and opulent room was decorated in the late 19th century – Empire style with its high ceilings and fine wallpapers.
With room to seat 110 guests & space for a dance floor, the Grand Dining Room is the perfect location for an elegant wedding reception.
The legendary Prince's room was specially prepared for royalty in 1867 when Queen Victoria's second son, Prince Alfred, the Duke of Edinburgh visited Ballarat. The room is decorated with rich wallpapers and a most magnificent ceiling installed at the beginning of the last century.
Even a simple affair can take on the atmosphere of a regal event in the Prince's room. This room is ideal for wedding ceremonies, cocktail receptions, or an intimate seated function.
Located on the historic Lydiard Street, overlooking Her Majesty's Theatre, the Reading Room boasts an elegant balcony with views of one of Ballarat's most historic landmarks.
Imagine a formal dinner around the antique dining table, a meeting to form a new gold mining company, or cocktails with Nellie Melba prior to a local performance – anything is possible in the Reading Room.
Exquisitely decorated and adorned with elegant fixtures, the beauty and grace of this split level room make it a popular choice for sophisticated wedding ceremonies, pre-dinner drinks, and intimate dinners.
Deep under Craig's wonderful edifice is a contrasting bluestone and timber cellar, which in years gone by has set the scene for much joyous imbibing. Now a private setting for dinner parties, mystery nights, wine dinners, and gathering with a classic rustic feel.
The Cellar is a unique location for an intimates reception or pre-dinner drinks with a difference. 
Located within the earliest part of the hotel building, dating from the 1860s, The Bentley's is a spectacular venue for dinners and conferences- with beautiful Victorian architectural features. 
In-house AV equipment and restaurant standard catering available, to make this an easy choice for your next event.